Prince Hanzoku terrorized by Ninetales
This piece was created for the yearly group exhibition in Gallery 70 here in Halmstad. This year we agreed on the theme "Paraphrases", to make our own versions of more or less known pieces by other artists. I decided to focus on japanese works of art and the mythological creature the nine-tailed fox.
2016
Illustration, Fine Arts, Painting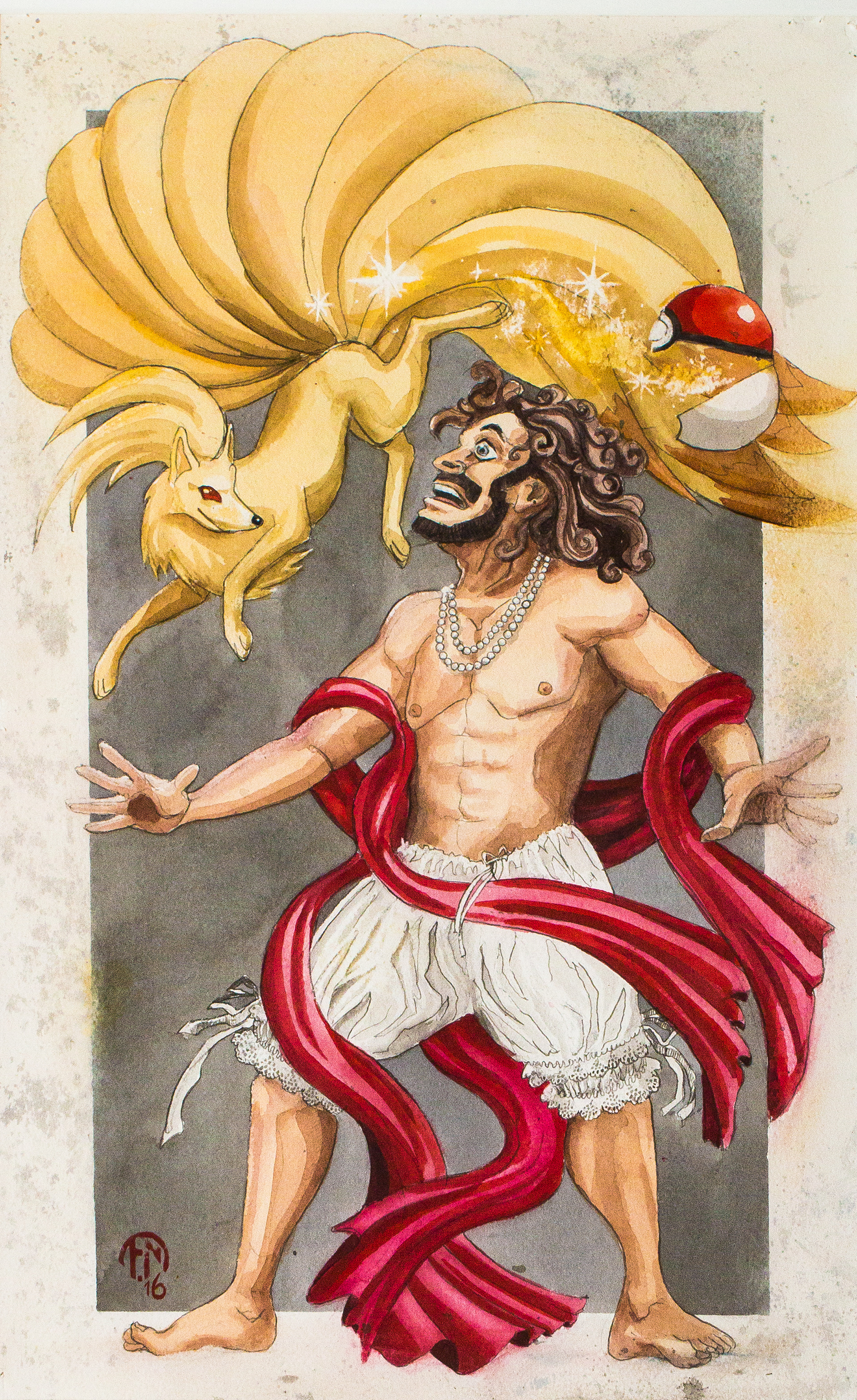 Prince Hanzoku terrorized by... Ninetales?!