Hi! I'm the artist behind the artwork on this page!
I am an artist who have a strong passion for nature. This passion led me to pursue two careers at once, on one hand working as a conservation biologist, and on the other as an illustrator. I currently live in Halmstad, Sweden with my partner Christopher and the cat Silvia. The work is both very small in scale, as well as rather large. I also love taking photographs, so don't forget to visit
my photography gallery
. I sincerely hope that you are enjoying looking through my portfolio! Do not hesitate to contact me if you have any questions or if you are interested in my work. You will find my contact information on the
contact page
.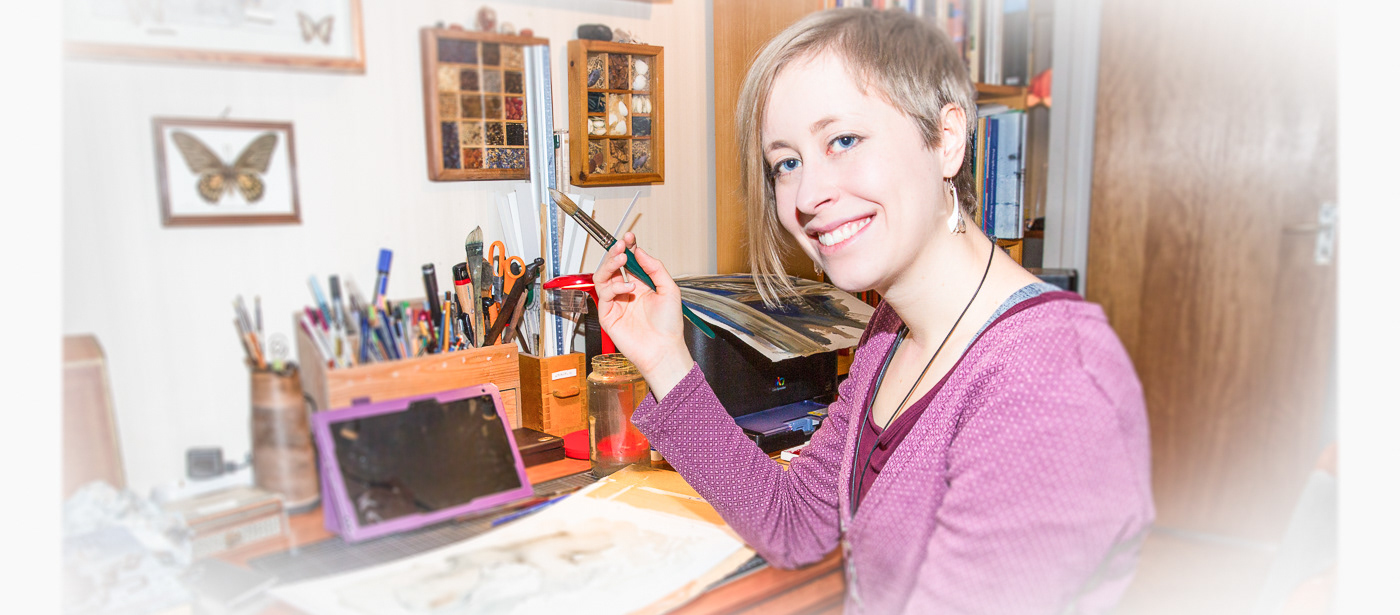 Freelance illustrator, artist and conservation biologist
WORK EXPERIENCE
Sweden: Apr 2013 – Present
Sveriges Lantbruksuniversitet - Research assistant
Butterfly and bumblebee inventory for a nationwide environmental research programme in Sweden.
EDUCATION
Halmstad, Sweden: Aug 2010 – Present
Högskolan i Halmstad - Bachelor of Science in Biology
Halmstad, Sweden: Aug 2013 – Present
Högskolan I Halmstad - Bachelor of Art History
Visingsö, Sweden: Oct 2009 – Mar 2010
Braheskolan - English and Art
LANGUAGES
English
(Advanced),
Swedish
(Native),
Spanish
(Beginner),
German
(Beginner)
SKILLS
Adobe Illustrator, Adobe Photoshop, Botanical Illustration, Digital Photography, Illustration, Logotype Design, Nature Illustration, Pencil, Photo Manipulation, Watercolor, Writing